BrandWealth Workshop
Overview
The BRANDWEALTH Programme is a programme specially designed to give you an overview of brand development, branding trends and the fundamentals of brand architecture. Combining well-known case studies and the wealth of experience of industry stalwarts, the programme seeks to bring alive the idea of building BrandWealth.
Who is it for?
The Programme is specially designed for mid-level managers in Product Development, Branding, Marketing, Advertising, Market Research, Consulting and all others who are responsible for branding strategies.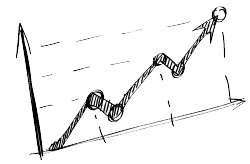 BrandWealth Seminars are conducted successfully every year in multiple cities across India
Mumbai
Bangalore
Delhi
Chennai
Kolkata
Ahmedabad
BrandWealth workshop can also be further customised for internal training, meeting the specific needs of a company. Further details are available on request.